FGHNP Co-Founder and Friend Sanjeeva Pandey discusses the Vishv Dharohar Utsav held in June 2022 to celebrate the Eighth Anniversary of the Great Himalayan National Park's WHS Inscription. He also considers current issues plaguing the region and considers possible ways to resolve them.
To commemorate GHNP's WHS inscription, Vishv Dharohar Utsav was celebrated on 25-26 June, 2022 at the Sai Ropa complex, GHNP. The two-day celebration brought together wildlife academics, practitioners, WL staff and communities. There were panel discussions, expert lectures, an exhibition, wildlife treks, community experience sharing sessions, and cultural programs befitting the WHS Inscription.
Presentations at the Utsav were of good quality and well prepared. Panel discussions were quite lively and full of substance. Dr. Goraya's trek experiences and his continuing passion for botany were very encouraging for the Forest staff. Mr. Vinay Tandon's wit and incisive interventions were apparent in his presentation on Institutions for Conservation. This made the Utsav more lively.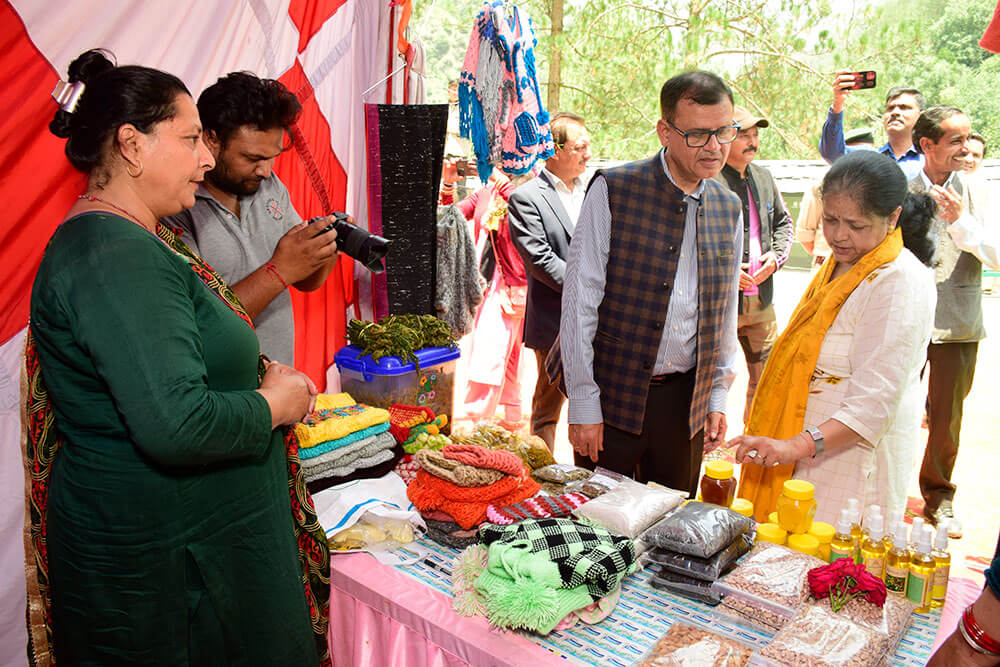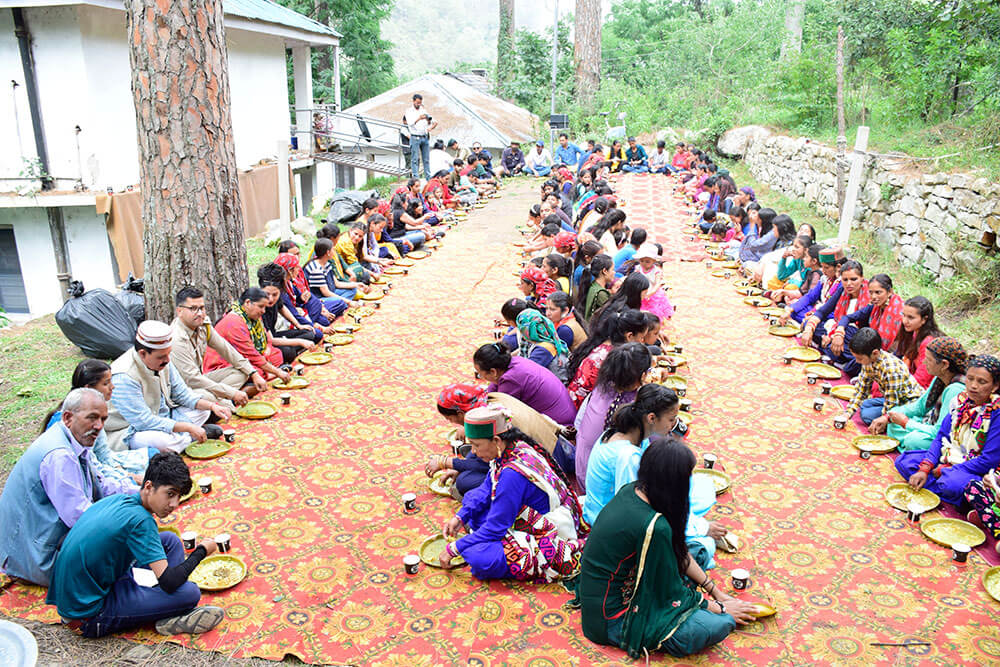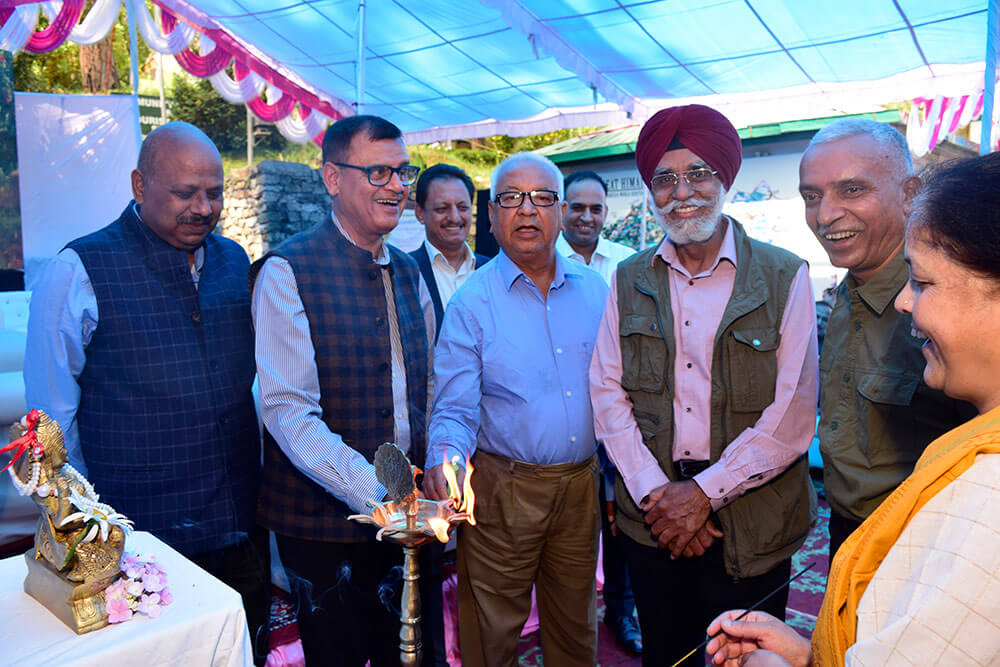 Meeting old, retired colleagues Roshan (Dy Ranger), Bhupender (Ranger), Narottam (Dy Ranger) brought with it happiness and great vibes. Karam Chand (Dy Ranger at Shamshi) and Prithvi Singh  (driver) were full of warmth and freshness.
At the Utsav, G. S. Goraya and I found the opportunity to appreciate the contributions from Payson Stevens since 2000. Payson has been an advisor to the Park and Ecozone NGO and trekked more than 1500 km in the Park. Starting with making the Park's website together with the Park Director, he explored the delicate balance between the dependencies of the local people on the natural resources and the need to conserve the valuable resource base and the Park's immense biodiversity. He is a major supporter of the Park, helped in drafting the World Heritage Site application for GHNP, and co-founded FGHNP. 
The Utsav provided a great opportunity to reflect on various developments taking place in the Ecozone of the Park:
There is no doubt that the area is changing very rapidly. A number of homestays and hotels have sprung up. Pressure on the Park Ecozone from development can only increase. At the same time, many outsiders are getting drawn to the Ecozone by economic opportunities, especially in the hospitality sector. With more local young people going away to college and getting qualifications that equip them to work in hotels and restaurants it could be that the whole idea of compensatory income generation is going to be overtaken by local economic development.
Although there are still some remote villages like Shakti, Marore and Lapah leading very traditional existences, there is this impression that even Shangarh could now be considered part of mainstream Indian life—no longer "the end of the habitable world." Both Tirthan and Sainj Valleys have a well-developed road network. Most of the locals look prosperous and westernised: school teachers, engineers, doctors, carrying cameras and cellphones.
All the income-generating activities that are highlighted at the FGHNP website are useful initiatives that help the local economy. However, despite the increasing prosperity in the area, some aspects of resource extraction from the Park, especially gucchi and medicinal plants, remain too lucrative to be dropped from the local economy. In any case, it cannot be believed that anyone gave up gucchi collecting because they could make more money vermicomposting. The answer to protecting the Park from plant collectors is enforcement.
Overall, the biggest threat to biodiversity in the Park is and always has been domestic grazing. Around Shakti and Maror, it is clear that such grazing continues within the Park. Jiwanal has cases of unauthorized sheep grazing. There are reports of horses being taken to Dhel for grazing in summer. On the other hand, the kind of sheep and cattle being pastured are not likely to yield a huge profit—this is one aspect of the local economy that could probably be reduced without undue hardship for anyone. Milk production could be maintained via stall-feeding, which must happen in winter in any case. Thinking about ecological restoration, what would be most useful would be a study of current grazing regimes within the Park and of ways to divert the animals elsewhere.
As time passes, GHNP is likely to become more and more an island of natural ecosystems within a matrix of different human land use: the hydro developments have definitely been responsible for opening up the valleys (many new roads have been constructed) much more quickly than might have happened otherwise. That means that GHNP will continue to be a very important element in the protection of the west Himalayan biodiversity. To what extent ecodevelopment, as detailed on the FGHNP website, will continue to be important, one cannot be sure.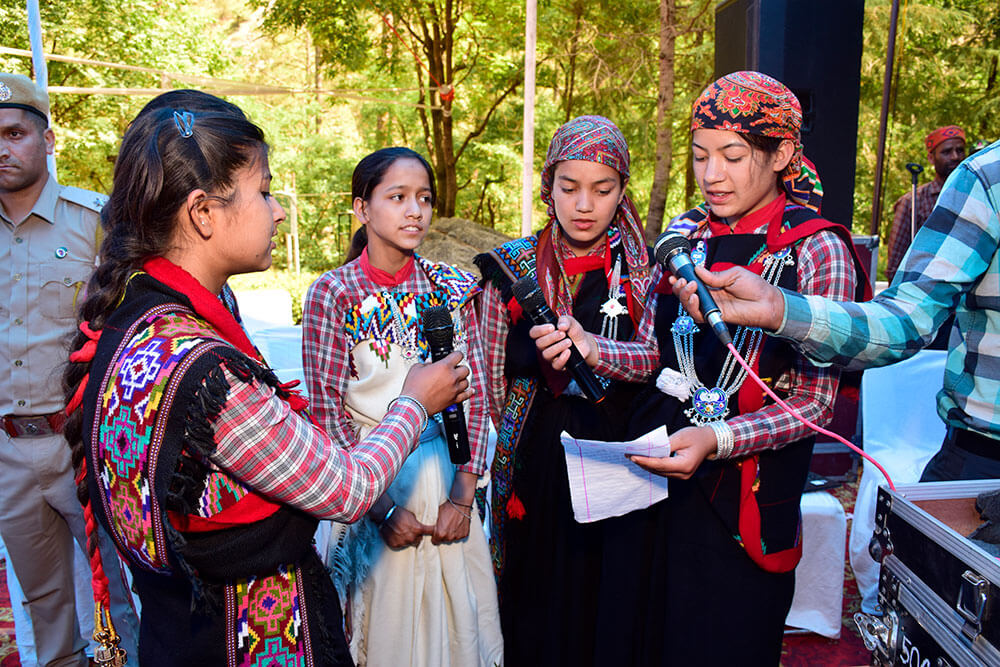 FGHNP will continue to work for the Park's biodiversity conservation by drawing support from donors who appreciate their experience in GHNP. Our website
www.greathimalayannationalpark.com will act as an active platform to discuss conservation ideas and maintain a repository of knowledge.