Impressions
GHNPCA is a World Heritage Site
During 38th Session of the World Heritage Committee, UNESCO, the Great Himalayan National Park Conservation Area was inscribed as a World Heritage Site on 23rd June 2014 at Doha, State of Qatar. 
May visit http://whc.unesco.org/en/list/1406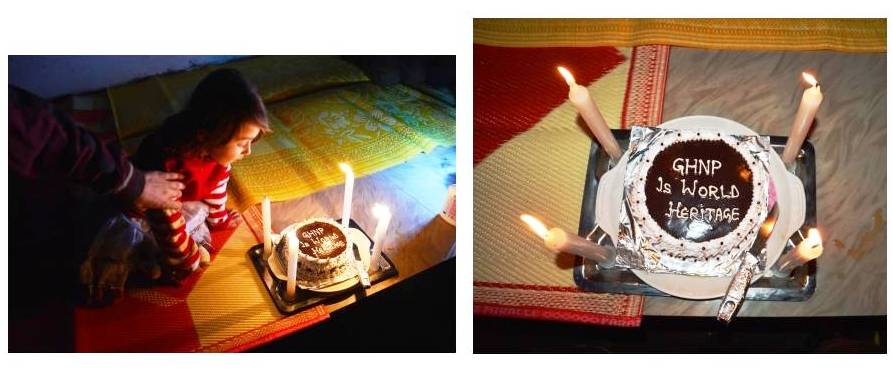 Archived Material : The following section has become of  archival interest as the efforts made by the Friends of GHNP have finally resulted in the inscription of the Great Himalayan National Park Conservation Area as a World Heritage Site during the Doha Meeting of World Heritage Site Committee, UNESCO on 23rd June 2014. 
GHNP is currently in the final stages of a five-year process being evaluated for UNESCO World Heritage Site inscription. We do hope that it would come through since UNESCO/IUCN scientist has already been to our great park, the Great Himachal National Park. Many Friends of GHNP from around the world continue to support GHNP for the conservation efforts that the Government of Himachal and the authorities at GHNP have been making in this beautiful area in the lap of Himalayas.
Do continue to spread the word in support of GHNP for the sake of conserving our environment and keep feeding us with your comments and letters.
We reproduce below some of the communication that the friends of GHNP have shared with us. You can send yours too at ghnpark[@]gmail[.]com or leave your comments below.
Letters received from Local / State level NGOs
Letters received from various organizations
Letters received from various individuals